You know that this #5FandomFriday was going to happen eventually right?
I mean could there be anything more "fandom-like" than "one true pairings?"
Nope. Nothing.
Here are my five favorite OTP's:
Fred & George Weasley
Paired by genetics, which honestly, always knows best.
Wash & Serenity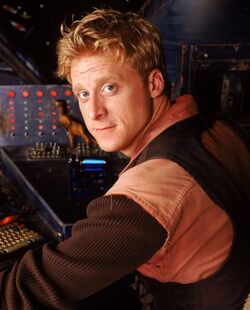 A man and his machine. They couldn't be more made for each other.
Amy Pond & The Eleventh Doctor (Rory & River as well.)
A weirder family pairing has never been made, or more perfect.
Lizzy Bennet & Mr. Darcy
(All Iterations)
No matter what version you are watching/reading, it is undeniable.
and of course...
Seven of Ten & A2-D2
I mean, there are only one person in this world that I could blog with forever.
Have a great weekend, and as always, stay exceptionally chic & exquisitely geek! See ya' tomorrow for our bonus book blog!